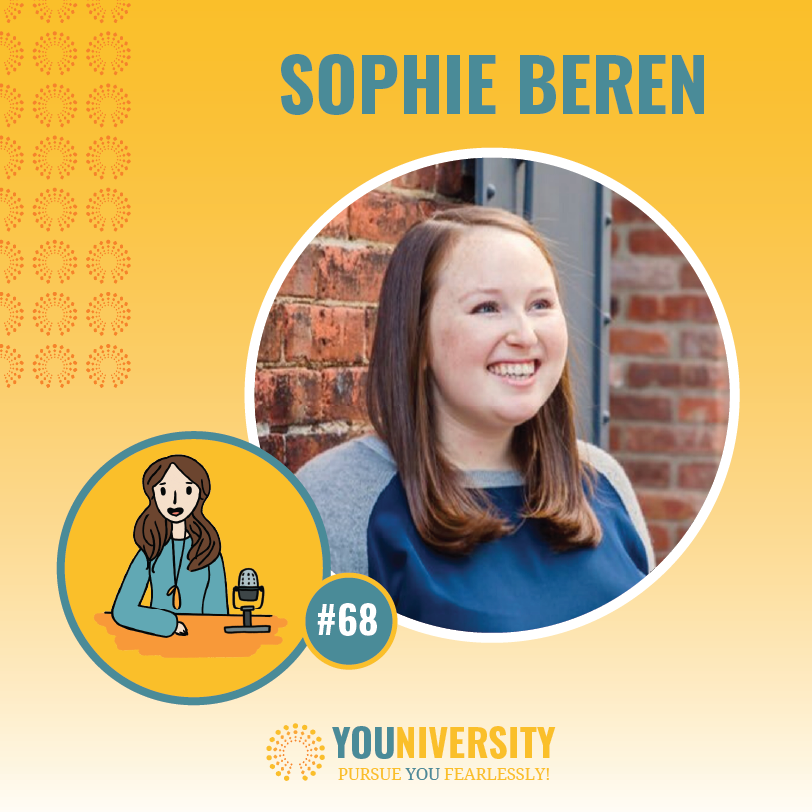 Sophie Beren never quite fit in during high-school, so she forged her own path centered around her most important value: unifying people. She broke out of the small Midwestern bubble of her youth and went to college, promptly joined every Jewish student group possible and discovered in no time that she and her fellow freshman were aligning only with people who had similar interests. In response to this discovery, she formed Table Talk which helped students connect who wouldn't otherwise meet outside the classroom. She quickly realized that this was "a common cold" on college campuses, so then she scaled it and spread to over 80 high-school and college campuses (9:20 - 12:36). It became clear that this issue was even bigger than those 80 places, so she then created a digital content platform to learn, connect and empathize around these difficult topics: The Conversationalist was born (13:26 to 15:00).
In the second part of our conversation, Sophie opens up and tells us about the challenges of being a young entrepreneur (26:30 to 30:00), her biggest fear (31:30 to 32:30) and ends by opening up to Annmarie about one of her most vulnerable personal truths (34:45 to 36:30).
This is a conversation about conversations, speaking your truth without fear of judgement, getting out of our own way and being vulnerable so other people can too.
Website: www.theconversationalist.com
Facebook: facebook.com/theconversationalistofficial
Instagram: instagram.com/theconversationalist
LinkedIn: linkedin.com/in/sophie-beren-5287b971